Christmas Shipping Deadlines:
December 18th – Last day to place an order via Priority Mail.

CURRENT PROGRAM – SATURDAY, December 16, 2017

TOPIC: Women Teaching Men in Church—What's the Big Deal?
Guest: Travis Allen, Pastor/Teacher, Grace Church, Greeley, CO
A woman must quietly receive instruction with entire submissiveness. But I do not allow a woman to teach or exercise authority over a man, but to remain quiet. For it was Adam who was first created, and then Eve. 1 Timothy 2:11-13
Bill Hybels has been the pastor of Willow Creek Community Church in suburban Chicago since he founded it in 1975. The church is arguably the most influential evangelical church in the world, with seven campuses and 26,000 weekly attendees. The separate-but-closely-linked Willow Creek Association has a network of 13,000 member churches and hosts the annual Global Leadership Summit.
Hybels recently announced that he is retiring as pastor in October 2018 and that his replacement will be not one but two co-pastors: a female lead pastor named Heather Watson and a male teaching pastor named Steve Carter.
Women increasingly populate leadership roles in our society, from business to politics to the home. So what's the big deal with a woman leading the church? Isn't Scripture's framework for male leadership in church cultural to that era rather than perpetual for all time?
Travis Allen, pastor/teacher of Grace Church in Greeley, CO, will join us this weekend to explain biblical passages pertaining to gender roles in the church and why they are important.
NOTE: This will be our last LIVE program of 2017, so we'd thank you for listening to and supporting The Christian Worldview. Thanks also to the stations and networks who air the program, such as American Family Radio, The Truth Radio Network, I AM Radio Network, and of course our home stations, AM 980 The Mission and AM 1030 The Bible Station, in the Minneapolis/St. Paul area.
We hope you and your loved ones have a Christmas centered on the Son of God and Savior or mankind, Jesus Christ!
Office: 1-888-646-2233
Studio: 1-877-655-6755 (LIVE only)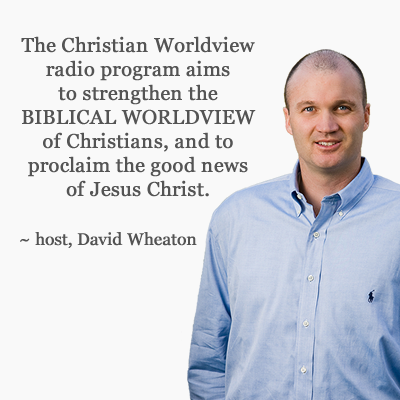 Saturday, November 25 2017

#MeToo Culture: Where Feminism and Perversion Collide
Saturday, December 16, 2017

Women Teaching Men In Evangelical Churches—What's the Big Deal?
GUEST: Pastor Travis Allen
Week of December 11, 2017

Overcoming Sexual Sin