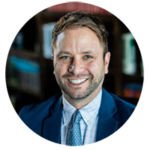 GUEST: OWEN STRACHAN, author, Christianity and Wokeness
The Bible says, "See to it that no one takes you captive through philosophy and empty deception, according to the tradition of men, according to the elementary principles of the world, rather than according to Christ" (Colossians 2:8).
Notice the words—"philosophy, empty deception, tradition of men, elementary principles of the world". And notice what these do—"takes you captive" or enslaves people from believing the truth of Christ and His Word.
This sums up what America's new woke religion has done to the minds and hearts of both non-Christians and Christians. An empty, deceptive, man-based, elementary philosophy has quickly taken captive our leaders, corporations, schools, and even churches.
Whatever it's framed as—"woke" or "diversity, equity, and inclusion" or "social justice" or "Black Lives Matter" or "Critical Theory"—it all fundamentally rejects God's assessment and solutions for mankind.
Because this woke religion is so prevalent in the culture and the church, it's important for Christians to be informed about it so you and your family and your church are not taken "captive" through this "empty deception".
Owen Strachan (pronounced "stran"), Research Professor of Theology at Grace Bible Theological Seminary and author of Christianity and Wokeness: How the Social Justice Movement is Hijacking the Gospel – and the Way to Stop It, joins us this weekend on The Christian Worldview to explain why America's new woke religion is not "good news" as the real gospel is.
Owen presented a message at the recent Truth Matters Conference at the Ark Encounter in Kentucky that you can listen to here.
ADDITIONAL RESOURCE:
————————–
Also in the program, we will hear from Twila Brase of Citizen's Council for Health Freedom who will give us an update on Covid and a "pandemic treaty" between the United States and the World Health Organization that would give that NGO authority during world "health crises".
Covid-19 Quick Reference Guide from CCHF: