This is a rebroadcast of our December 22, 2018 program:
The most significant event in history was the coming of the Son of God, Jesus Christ, into our world.
From being born of a virgin woman, to living a sinless life, to performing miraculous acts, to offering His life on a cross to pay the penalty for mankind's sin, to rising from the dead, to ascending into heaven—all in front of a watching world—is beyond extraordinary.  The only reasonable conclusion is that Jesus is who He claimed to be—God.
Christmas should be the remembering and celebrating of Christ's birth.  Yes, Christmas has pagan and Roman Catholic roots, and yes, the early church didn't commemorate it, but setting aside a day to honor Christ's coming into the world is a good thing.
But what Christmas has become is not.  Take a look around our society and you will see that the Christmas season is characterized by shopping, busy-ness, drunkenness, Santa Claus, inane movies, and frankly, doing everything possible to ignore or remove Christ from the season (e.g. "Happy holidays and have a nice winter break.").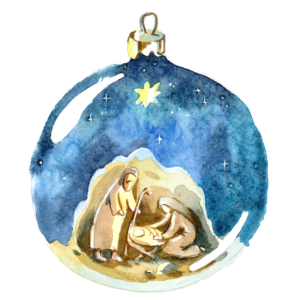 Most of the world misses Christmas.  But did you know that it was the same in the time when Jesus was born?
This weekend, we'll examine six examples of those who missed Christ's birth for varying reasons (based on the booklet, Six Ways to Miss Christmas), making sure we remember the Reason for this most important season.