Resource Available from Mike Gendron
Resources Available from TCW by Mike Gendron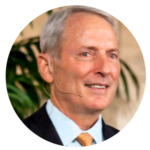 GUEST: MIKE GENDRON, Founder and Evangelist, Proclaiming the Gospel Ministries
It's lamentable but not surprising in our God-rejecting world that Christmas has become about everything than what it should be—the incarnation of the Son of God.
Yes, Jesus was most likely not born on December 25. Yes, many of our Christian forbears didn't even celebrate Christ's birth. And yes, several of the traditions of Christmas, such as trees and mistletoe, are rooted in paganism.
That being said, for most Christians, Christmas is a season to celebrate the coming of Jesus Christ into our world and ponder anew the miraculous aspects of God's redemptive plan, which include Old Testament prophecies, virgin birth, and how God became man.
This weekend on The Christian Worldview, Mike Gendron, founder and evangelist with Proclaiming the Gospel Ministries, joins us to to discuss these mind-stretching truths of Christmas and how the Christ of Christmas is for each one of us willing to repent and believe.