GUEST: VICTOR DAVIS HANSON, Classical Historian, Stanford University's Hoover Institution
There has been wall-to-wall coverage of the coronavirus pandemic the past two months. Whether the focus has been the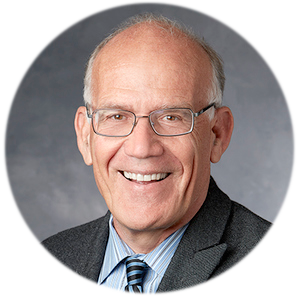 spread from China, treatment, cases and deaths, protective equipment, stay-at-home orders, or trillion dollar government payments, it's been COVID-19 all the time.
This week on the program, we're going to examine some of the other important events taking place in the world that are getting less attention, such as: How will rogue regimes like China, Iran, Russia, and North Korea react to changing global dynamics? Will the U.S. ever be the same after enormous "rescue" spending? And how is the pandemic being used to advance political ideology?
Our guest is noted historian Victor Davis Hanson. Victor is a senior fellow at Stanford University's Hoover Institution, the author of many books, a syndicated columnist, and a frequent guest on national media outlets.
>>We will also air the second part of an interview with Child Evangelism Fellowship about resources you can be using with your children and grandchildren during the pandemic to help them understand the character of God and the gospel.
Short Take: How are the shutdowns related to COVID-19 justifiable considering the low death rate?
Short Take: How major a threat are the measures being taken from a constitutional liberty standpoint?
Short Take: What can be expected from a rogue regime like China when they lose money and influence?
Short Take: When you put your head on the pillow at night, what gives you hope going forward?