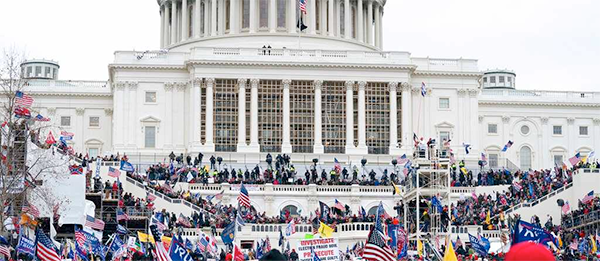 It was another momentous week in the aftermath of the riotous breach of the US Capitol on January 6. While we still don't know all who participated in the attack, the Left and the media quickly reached their conclusion that Donald Trump "incited" an insurrection and should immediately be impeached from office. Never mind that Trump only has a handful of days left in office.
Not only was Trump impeached by the House without any legal representation but he was summarily silenced by Twitter, Facebook, YouTube, and other social media companies for his "undermining of democracy."
But did the President in his rally speech that day actually incite a mob to rush the Capitol or is this more false accusation, like the Russia Collusion hoax? And why is slander, or false accusation, so wicked and associated biblically with Satan?
Join us this weekend on The Christian Worldview as we discuss Incitement, Impeachment and the Wickedness of Slander.
>> Related: President Trump's speech on Jan. 6
---
Therefore, rid yourselves of all malice and all deceit and hypocrisy and envy and all slander, and like newborn babies, long for the pure milk of the word, so that by it you may grow in respect to salvation, if you have tasted the kindness of the Lord. 1 Peter 2:1-3
Short Take #1: Slander and False Accusation
Short Take #2: The Impeachment of President Trump
Short Take #3: SBC Leader's Controversial Response to the President
Short Take #4: Christian Should Always Condemn Violence
Short Take #5: Hope for Christians in This Dark Time