This book considers what Scripture says about the kinds of songs Christians should sing and helps believers choose them intentionally and objectively.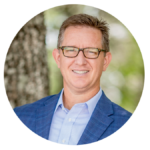 GUEST: CHRIS ANDERSON, hymn writer and author, Theology That Sticks 
Last week on the program we discussed how Christian music in general and church music in particular has undergone a huge change over the past 50 or 60 years. Whereas for centuries Christians sang Psalms and hymns as a congregation, now the mainstream of Evangelical church music is played and presented in rock concert fashion.
This week on the program, we're going to discuss why this has taken place and how it's significantly altered the church's worship service. Then, Chris Anderson, hymn writer and author of Theology That Sticks—The Life-Changing Power of Exceptional Hymns will join us again to explain how churches and individuals need to carefully select music that is sound in doctrine and directs our hearts to worship God.