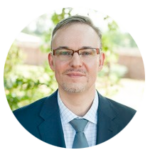 GUEST: DAVID de BRUYN, pastor, New Covenant Baptist Church (Johannesburg, South Africa)
There are many paradigm-changing issues and events taking place nationally and internationally right now. The move to a cashless society with digital currency. The insertion of computing technology into the human body. The rapid expansion of the Marxist-based woke religion, promoted by all institutions. War in Europe, Africa, and potentially the Far East. The promotion of cross-dressing, physical mutilation of gender confused children, and even adult-child sexual relationships.
So why discuss "The Pentecostalization of Christian Worship"? And by "worship" I mean not just music but the worship service itself being "pentecostalized" in its purpose and doctrine.
Bible-believing, gospel-preaching churches—mostly Evangelical churches—used to be the greatest point of influence in our society. As these churches have weakened and preaching has softened in the attempt to attract "seekers" (rather than strengthening believers), broader society and its institutions have corrupted without the sanctifying influence these churches once had.
As if that weren't tragic enough, Evangelical churches today are becoming unrecognizable, as Pentecostal or Charismatic beliefs and methodologies are subsuming them, particularly through worship music. Case in point: a recent study showed that almost all music in Evangelical churches comes from four megachurches…all of which are charismatic.
David de Bruyn is the pastor of New Covenant Baptist Church in Johannesburg, South Africa and is our guest this week and next on The Christian Worldview. He recently wrote a seven-part column series called "The Pentecostalization of Christian Worship" which shows how the burgeoning charismatic movement has been welcomed into Evangelical churches (and schools, radio stations, and ministries)…and changed everything.