GUEST: Larry Alex Taunton, author and director, Fixed Point Foundation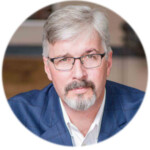 Over the last four to six months, unsettling events have gripped America. The COVID-19 virus has caused illness, death, widespread government mandated closures, and promises/fears of a universal vaccine.
After the death of George Floyd in Minneapolis, protests, burning, looting, tearing down historic statues, and killings have become shockingly prevalent in cities across the nation.
Millions have lost jobs. Schools have been disrupted or closed. Major cities are empty. There are demands to defund the police. And a presidential election looms between two candidates with vastly different policies for the country.
All this would lead even the most phlegmatic person to wonder: What is happening in America?
That is exactly the question we will strive to answer this weekend on The Christian Worldview radio program with our guest, Larry Alex Taunton of the Fixed Point Foundation. He has written two insightful columns on the worldview that is driving these major events in America (column 1 and column 2).
Please tune in to this important conversation to understand what is happening and how a Christian should respond.
Short Take: Explain what you mean by the Christian faith being under assault?
Short Take: Talk about Saul Alinsky and his influence?
Short Take: Why do these Marxists want power?
Short Take: What does it mean to be patriotic, considering some of America's sins?
Short Take: What is the evidence that this is an attempted coup?