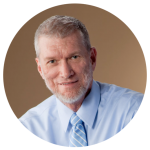 GUEST: KEN HAM, author, Founder and President, Answers in Genesis
With a growing and aggressive segment of America in full-throated opposition to God and those who follow Him, the question has become "How can biblical Christians remain faithful and raise their children to do the same?"
Ken Ham, the founder and president of Answers in Genesis, Creation Museum, and Ark Encounter and our guest this weekend on The Christian Worldview, recently released an important book entitled Will They Stand: Parenting Kids to Face the Giants.
Ken's life and ministry is a model in standing firm on the authority of God's word and the gospel, and he shares personal experiences and biblical principles that have shaped him.
We will also discuss the court case that captured the attention of the country—the conviction on all counts of Minneapolis police officer Derek Chauvin for what the jury decided was the murder of George Floyd.
We hope you join us this weekend on The Christian Worldview!
Short Take #1: Rejecting God
Short Take #2: How Should the Church Respond to Cultural Opposition?
Short Take #3: The Impact of Critical Race Theory
Short Take #4: Reaction to the Derek Chauvin Trial