This program originally aired in November 2016.
"You younger men, likewise, be subject to your elders; and all of you, clothe yourselves with humility toward one another, for God is opposed to the proud, but gives grace to the humble" (1 Peter 5:5 ).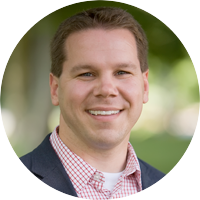 The Millennial generation is generally categorized as being born between 1980-2000, which makes them aged 18-38.  92 million strong, they are the largest living generation of Americans, even larger than Baby Boomers.
They are known for living in their parents' home well into their 20s, marrying and having children later in life, being tethered to technology and video games, seeking "authenticity" in life, work, and relationships, and being concerned for social justice.
On many college campuses around the country, Millennial students have expressed their dismay at Trump winning the election.  Some organized "cry ins," others sought peace in "healing spaces," while other burned American flags and blocked traffic.
What is the worldview of Millennials and what does it mean for our society's future?  What about Christian Millennials—should the church be reaching to them in new ways?
Dr. Heath Lambert, executive director of the Association of Certified Biblical Counselors, has worked with many Millennials and will be our guest this weekend on The Christian Worldview.  He is also a pastor and author of A Theology of Biblical Counseling and Finally Free: Fighting for Purity with the Power of Grace.