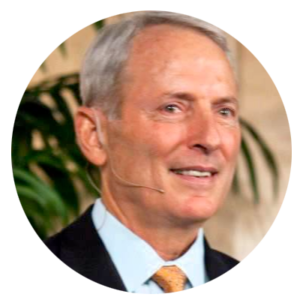 GUEST: MIKE GENDRON, founder/evangelist, Proclaiming the Gospel
In your church this past Sunday, did your pastor mention or pray for the situation in Israel, in light of the murderous incursion by the radical Islamic group Hamas into Israel on October 7 where they barbarically slaughtered over 1300 civilian Jews (some of which were Americans) and took hostage over 200 more?
If not, why not? Let's hope it's not because they have believed the lie that Israel is an "apartheid" state, the oppressor of "occupied" Palestine. More likely, they have been taught that the church, made up of Gentiles and some Jews, has replaced ethnic Israel in God's eyes. And so, ho hum about what is happening in Israel. The war might as well be taking place between Peru and Ecuador.
Now why would they think Israel is just another nation after reading all of God's promises in Scripture regarding the future blessing and salvation of the Jewish people, despite their current rebellion against God? Romans 11:1 says, "God has not rejected His people, has He? May it never be!"
One of the reasons there is indifference amongst Christians toward Israel is the longstanding influence of the Roman Catholic Church's "amillennial" eschatology, which viewed the Roman church to have replaced Israel as God's favored entity. And while the Protestant Reformation emerged from the Roman Catholic Church in the early 1500s and clarified long-obscured and key doctrines like justification by faith. Leading Reformers like Martin Luther, John Calvin, and John Knox held to the view that the church has replaced Israel.
This weekend on The Christian Worldview, Mike Gendron, founder and evangelist with Proclaiming the Gospel ministry, joins us to first explain historical aspects and important doctrines of the Reformation, but how the eschatology was a poor interpretation of Scripture.