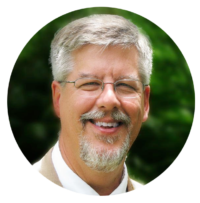 GUEST: Cal Beisner, Founder, Cornwall Alliance for the Stewardship of Creation
I most certainly understand now that God is not one to show partiality, but in every nation the man who fears Him and does what is right is welcome to Him. —Peter, Acts 10:34-35
You have probably noticed the word "privilege" being used as a disqualifying modifier.  For instance, you may be labeled as having "white privilege" and therefore are not qualified to participate on issues related to ethnicity or that you must give up your "power" by working to elevate others of ethnic minority.
Other examples where the "privilege" label is attached is on those who inherited wealth, live in the suburbs, were raised in an intact family, or have "access" to certain opportunities or education.
This is another tentacle of the destructive and divisive worldview of social justice, which seeks to divide people into identity groups, fan the flames of grievance, and then "burn down the systemic injustice that is endemic in our society."
Cal Beisner, founder and national spokesman for the Cornwall Alliance for the Stewardship of Creation, is our guest this weekend on The Christian Worldview.  We will discuss some of the recent events related to "climate change"—Elton John buying carbon offsets, the fires in the Amazon forest, the claim that this past July was the hottest on record—and then Cal will explain the what's the behind the label of "privilege" and why it's so unbiblical.
This will be a helpful segue to our Speaker Series Event this Sunday evening, Sept. 15 at 7 PM on social justice with speaker Darrell Harrison at Grace Church Eden Prairie.  No registration, no cost—just come and bring others too!