Guests: Bruce and Mary Jane Wheaton, host David Wheaton's parents
Listen to your father who begot you, and do not despise your mother when she is old. Proverbs 23:22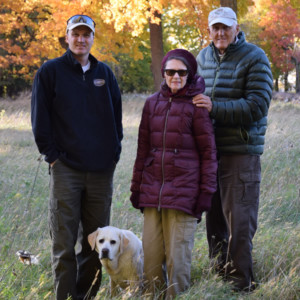 Over the last 100 years, there has arguably been more societal change than any other time in history. While technology has greatly advanced, social structures such as family, marriage, and morality have regressed from God's design.
So what would it be like to be in your mid-80s and to have seen and experienced all these changes?
Host David Wheaton's mother and father, both in their mid-80s, married for 62 years, parents of four children, and Christ-followers for 60 years, will be interviewed on The Christian Worldview this weekend, answering questions related to societal change, family, marriage, parenting, persevering in the faith, and aging.
Be sure to tune in for the annual Mother's Day interview with David's parents!Save